Ducky Momo
District Eleven





Alias

: Drewsy


Posts

: 12


Gender

:
Money

: 21


Job

: Student


Join date

: 2014-06-19


Subject: Ducky Momo Thu Jun 19, 2014 7:47 pm

---

DISTRICT 11 -- 16 -- FIELD WORKER -- LOGAN LERMAN

DUCKY MOMO

Hi I'm Ducky. Yes I know being named after a animal is not the coolest thing. But on the bright side I  don't know the person that named me that as I was put in the orphanage when I was young. I don't remember my mother or father but really who does? In eleven its a hard life and its not totally surprising for people to die young. Sooner or later I was adopted by this couple that had trouble having kids of there own. They were nice people that worked hard.

I worked at a early age and tried helping out as best as I could. Sadly I'm not that strong but I'm more of a climber. And boy did I love picking stuff from the orchids. Sometimes at night when working we are allowed to use the night vision sunglasses. Those are quite handy and neat to use. All in all I don't mind working but I'd rather hang out with friends. Even if the district is poor it doesn't mean everyone has to walk around sad and gloomy right? I have hope that one day we will have a victor and or maybe even freedom. Right now I'm just making good with what I got here in eleven.

My family is on the poor side I would say but all work so we have food. Although my parents think we will do fine I help out more then my day job. You'd be surprised how many peacekeepers that have wants....that can be achieved by offering money. Yes I am a prostitute... but I prefer to not think of it. Now some district eleven people would hate me for saying it but I don't think all the peacekeepers are bad. Like this one named Trevor was really sweet. He was different because he just wants someone to talk to. Like sure i have just talked to some, but normally the next time its something more along the line of sexual. I don't know... maybe I'm just nuts but i think I have a little crush on him.

Other then my night job I like having walks in the forest if I can. Sometimes I enjoy writing and painting often. I'm not the best of either of them but it helps me vent out some of the things I have done or have done to me. Not everything I do at my night job has been fun so I vent it out with painting and writing. Not directly about what has happened but hints. It helps me relax so I do it. I like going to the forest and writing
too.


DREWSY -- 15 -- MALE -- EASTERN I THINK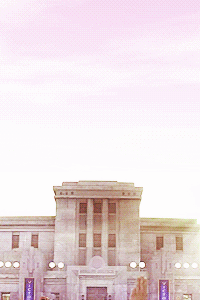 The Hunger Games
Admin





Posts

: 246


Money

: 1242


Join date

: 2014-03-24


Subject: Re: Ducky Momo Sun Jun 29, 2014 4:45 pm

---

ACCEPTEDWelcome to Rag & Bone! Your Application has been Accepted!
Now, you may go do your Claims, and add yourself to the
Member Directory in THIS FORUM.