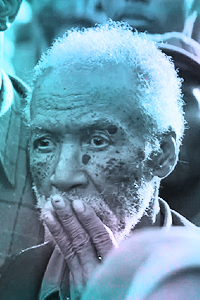 Tony's Superman
Admin





Posts

: 395


Gender

:
Money

: 2238


Join date

: 2014-03-29


Subject: 25th Fall Hunger Games Quell Mon Jun 23, 2014 11:38 am

---



25TH FALL QUARTER

QUELL

For the 25th Quarter Quell, there will be two Hunger Games. This second one will have the Quell of Teams. The rules for this will be more explained later, however you may reply to this thread in roleplay with your character's reaction to the Quell. This announcement was made 2 weeks before the Reaping of the 25th Fall Hunger Games, some time in the final weeks of July. As if the Reaping was in the beginning of August.

______________

Gorran Vilumovsson, the President of Panem, looks out into the crowd with a huge smile from the Capitol. He isn't visiting the Districts, but there is a screen in which the inhabitants of each District can see him on, the same one they use for the video they show in the Reaping about Panem's history. The Capitolites cheer in front of him, as his eyes glow of surprise. "Hello, all of Panem!" he says. "Welcome to the 25th Fall Hunger Games Quell Announcement!" he stated. Gorran opens the envelope with the Capitol's crest as the seal, and reads aloud into the microphone for all to hear. "We've seen so many Tributes make it to the end together. And we've even seen so many turn on their own Partners. As a reminder that you cannot trust anyone, the quell of the 25th Fall Hunger Games will be Teams." He stepped down from the Podium in the City Circle, and proceeded back into the building as the crowd yelled and shouted excitedly.

______________

All Residents of the District, including Peacekeepers and Avoxes are allowed to post in this Thread. Remember that coming to this announcement is a requirement in Panem, so no one could have missed it.

Stellan Grey
District One





Alias

: Tony


Posts

: 39


Gender

:
Money

: 626


Job

: Student , Career


Join date

: 2014-03-29


Location

: District One


Subject: Re: 25th Fall Hunger Games Quell Mon Jun 23, 2014 2:21 pm

---

He couldn't believe it. A team? What if he was reaped? He was now one of the eldest boys out of the District. And because of the way Morderus went down back in the Spring, no one wanted to volunteer for these Games, so it seemed. Was the Capitol trying to give the other Districts a chance to win? What was exactly going on? They had switched sides. Stellan just hoped that if he did decide to volunteer, he'd do something good for Morderus.

_________________

Set Credit to falling.UP! @ Shadowplay ! Thankss,